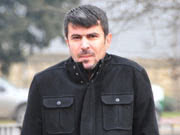 The idea of having some friends round to play a few poker games is something that appeals to most people. It can be difficult to find the time to get this arranged but if it is possible, having your pals over for poker is a brilliant way to spend your spare time. You also know that at some point in the evening there will be one person that says how great it would be if we could open up this place as a poker venue!
The idea and sentiment is great but of course, the legalities of it all are very different and there is no way that anyone should think this is a good idea. If it is drink talking, it can be a great conversation but you have to hope that when alcohol wears off and the hangover kicks in, the dream of owning a poker venue and gaming casino in your own home wears off. If not, and you go ahead with it, you may find yourself in a lot of trouble.
This is what happened in Peterborough recently and this tale should be a warning to all entrepreneurial sorts that think setting up an illegal poker den is going to be of merit or value. Bulent Bakir from Peterborough was sentenced to six weeks in jail this week after pleading guilty to allowing unauthorised use of his premises and to allowing a gaming machine to be used in his home.
Major poker play can be a crime
His home was raided back in January after the Gambling Commission tipped off police about suspicious gaming activities taking place in Alma Road which is in Millfield. Police found a number of electronic gaming machines and a table where there were a number of poker chips and around £2,000 in cash. There were six people inside the premises at the time, using the machines or playing cards!
Court records stated the defence said;
This was not a professional, commercial operation and the defendant did not make much profit out of it. He would open his house for his friends. They would play cards, he would provide food and hospitality. They might contribute money towards it but this was not a large scale operation. The defendant told me that he had a bit of a gambling problem but he now wants nothing more to do with gambling. He asked for counselling to help do this.