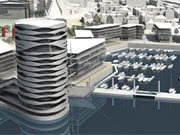 Even though there may not be an answer within the next 18 months, the battle to be given the rights to run the super casino in Southampton looks to be warming up. Whoever gets the licence to operate the super casino will find that they have a great opportunity to bring some needed poker excitement to the area too. The licence makes reference to the fact that there be up to 30 poker tables included in the casino, which will definitely be something that will get the poker players of Southampton out in force. In addition to the poker possibilities, the casino would be able to host 150 slots and provide jackpots of up to £4,000.
The super casino will form part of a massive redevelopment of the Royal Pier area of the city with hotels, flats an indoor arena and a number of restaurants also lined up for the area.
Plenty of hopefuls wanting to bring poker to the masses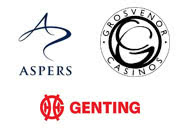 Aspers was the first company that said they would be interested in applying for the licence but if the company felt that they were going to get things all their own way, they would be sadly mistaken. The Rank Group, which is responsible for the running of the Grosvenor Casinos have stated that they have an interest in running this casino. So far, the Gentings Group have only indicated that they are considering placing a bid but have refused to commit themselves to anything more concrete than that at the moment.
Aspers have a level of experience due to the fact that they are the company behind the first ever super casino to have opened in the UK. This took place in London last year and the local council was delighted to welcome the intention from Aspers. However, with Rank and Gentings having considerable experience in the casino field, there is no such thing as a cut and dried tendering process for any of the applicants.
A spokesperson for the Rank Group would only say, when questioned by local press in Southampton; "I can confirm that we are interested, but as it is early days it would be premature for us to talk further about it at this stage."
A similar non-statement statement was issued by the press office of the Genting Group to local press in Southampton; "At this stage we are reviewing the opportunity of a new licence in Southampton, but cannot currently comment further as to whether we will progress any interest."