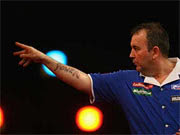 When it comes to names like Phil 'The Power' Taylor and Raymond van Barneveld, darts is obviously the activity that springs to mind. These two heavyweights have been at the top of the darts game for decades and when they face off against each other, there is always something worth looking out for. The two have had their disagreements in their time with both making complaints to each other about their attitude and behaviour but they always seem to fall back into friendship. When it comes to their sporting rivalry, they will have a lot to fight over but at the moment, it seems as though the two are on a good level with respect to respect!
Can darts legends be poker greats?
They will be facing off in a darts exhibition in Bradford but of greater interest to UK poker fans is that the two will also be facing off against each other at the poker table. Given that these darts legends spend most of their spare time practising and honing their darts skills, it remains to be seen if they have developed the poker skills and understanding to be great poker players too but the event at the Gala Casino in the Leisure Exchange at Vicar Lane in Bradford will be one that is well worth watching.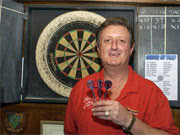 Also on the bill alongside two current darts legends is major darts legend and reality TV star Eric Bristow. For those who grew up with the golden era of darts in the 1970s and 80s, Eric Bristow remains one of the biggest heroes you can find in the world of darts. This means that there should be an excited and noisy crowd at the event with the poker event being a huge attraction on a night which should be filled with fun and excitement.