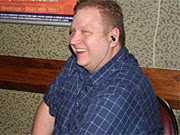 Playing poker tournaments around the world and mixing with the jet-set is a lifestyle that we can all dream about. While most of us are happy to play online poker and enjoy the occasional poker game with friends or in a casino, some people manage to take things a step further. Ben Callinan was one such player who seemed to be living the high life that we all dream of emulating and he had some success in his time.
An online database points out that between 2003 and 2009, Callinan won over $220,000 in poker tournaments in the USA and in Europe. He even took first place in a £500 No Limit Hold 'Em tournament at the Blackpool leg of the Grosvenor UK Poker Tour in November 2008. This triumph saw Callinan take home £12,000 and there were numerous second place and third place finishes around this time. Clearly it was a period of time when Callinan was at the top of his game and he seemed to have a lot of income from poker rolling on a regular basis.
The poker tables have turned now
However, if Callinan was on top of the world at this point, he will be feeling rather low now as he has been sentenced to two and a half years in prison for money laundering. Ben's father Walter was the head of a gang that brought cannabis into the United Kingdom and laundered a sum in millions of pounds in the country. Callinan Snr had a great lifestyle with over £5 million worth of assets in his name, including a Spanish mansion which was called Vale Park, named after the home stadium of his favourite football team Port Vale.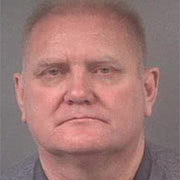 Walter Callinan had been sentenced to 11 years in jail back in December 2011 but it is only now that the full story of what he and his gang were up to has been revealed. Callinan Snr admitted to passport offences, money laundering and all of the drugs charges that were put in front of him in court. This income also helped to fund the jet-set poker lifestyle that Ben Callinan enjoyed and no doubt the poker winnings helped to launder even more cash.
With playing poker games around the world being the dream for so many people, it seems strange that someone who had it all would throw it away in such a fashion. The glory nights at the poker table will seem a long way away for Ben Callinan now.