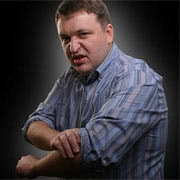 In life, you get some people who have street smarts and then you have people who have book smarts. Some people are lucky to have both while some people are very unlucky to have neither but it is more common for a person to have one and not the other. The phrase that someone is "very smart but they have no common sense" is very common in the UK and you'll also have a great number of people proudly proclaiming that they graduated from the school of life! Therefore, there was a bit of a culture clash when world famous poker player Antanas Guoga rolled up to Oxford University this week.
Antanas is more commonly known by the name of Tony G and he has been in Britain this week for the ISPT Wembley Stadium event. Tony wasn't a winner at that event but no doubt his betting site, which was offering odds throughout the event, will have made a bit of money for the man. Either way, Tony is undoubtedly doing alright for himself at the moment! Tony was playing poker with the Oxford University Poker Society as part of the build-up to the Oxford Cup Poker event, which begins on Saturday the 8th of June. By the time the event starts, Tony will be in Las Vegas for the WSOP event so he will be otherwise engaged but he decided to make it along to the prestigious pre-tournament event. Tony is not the first big name poker player to play at Oxford with previous guests including Gus Hansen, Greg Raymer, Phil Hellmuth and the Devilfish Dave Ulliot.
Poker doesn't always run to form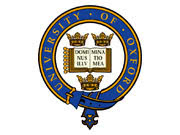 While Tony had said in a few interviews around the ISPT that he expected to wipe the floor with a lot of the poker students, you can never tell if he is being serious or living up to his jokey image. You have to hope he was joking around because if not, he was found out badly at the event where he was knocked out on 8 occasions. As the re-buy period came to a close, Tony was going all in with most of his hands.
The person that put the event together, Eugene Lowrie, spoke to The Oxford Student Online website about Tony's appearance, saying;
It was great. Tony was basically exactly what I expected, because I knew he wouldn't come across exactly as he would on the tables on TV. Although there were a couple more aggressive and confident players, well basically arrogant players and he did start pushing them, making fun of them, which was funny.
The Oxford Cup has developed into one of the premier poker tournaments that is played in Europe and amateur players and students take part alongside a selected number of professionals that have been specially invited to take part.