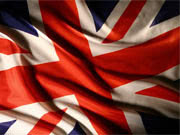 Life is simple when things go along as they are. Occasionally change can be a good thing but it is often something that brings about a lot of hassle and stress for the people involved. When you add in the fact that the Government is involved in bringing a change about and you just know that it is not going to be something that brings about positive benefits for people. Whenever the Government, any Government gets involved, people miss out. It is almost as if the bye-word for any ruling party is to stop people having fun.
The latest move looks sets to hit UK online gamers and of course, this means that poker players will be in line for some changes. It is hard to be overly critical of the current UK gaming legislation because you only have to look at the problems poker players around the world face but that doesn't mean that things are perfect in the UK. Things are okay, they could definitely be better but it seems as though things may be getting bit worse in the near future.
This is down to the fact that some major changes to the 2005 Gambling Act have been made by the Culture, Media and Sport Committee. This is a committee with a lot of influence so what they say is likely to have a big impact on what actually happens.
A controversial tax change is never going to be a popular move
A big change that could be on the cards, and it is certainly one that is controversial, is the fact that the location of online poker players will be the basis for the taxation of online gaming sites as opposed to where the sites are licenced. This will mean that poker sites which are currently viewed as being operated from off-shore will find themselves having to pay a rate of tax that is linked to UK players. This is going to cost many poker rooms, sites and companies a lot of money so you can see that not everyone is going to be too happy about this. The committee has already agreed with this legislation in principle which means that it will be going forward in the full process.
There may be some benefit though in the fact that there is a thought that the proposed 15% level on revenue from gross gaming is too high. While the Government needs to look to bring money in from online poker play, no one would argue too strongly with that, there is a need to ensure that sites can still generate a profit. If sites can't make a profit, they will close, poker players will lose their favourite site and then less money will come. This always needs to borne out by the decision makers and there is hope that sense will be seen in this area.
Online poker sites, rooms and players will be watching on intently to see how they are affected by any possible changes.