While it is hard for many people to find the money to have fun at social events or gatherings these days, it is just as hard, if not harder for charities and good causes. With money being so tight, people really need to think about the essential items first and this means that all luxury items, all leisure gifts and a lot of charitable donations have to be cut back. It is not as if people are happy about shunning charities that they previously supported willingly but if the money is not available, there is not a lot else that can be done.
This is why charities and their supporters need to be more creative in the raising of funds. It is no longer enough to shake a bucket at people and hope that they will drop coins into it. There is a need for charities to engage people and provide them with some form of entertainment and benefit that will make it easier for people to give them money. A person faced with the prospect of being able to enjoy an evening out which helps them have fun but will also see a local charity benefit will find it much easier to get involved.
Poker players give a helping hand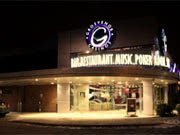 This is why two local charities in Werrington are rolling out poker events to raise money for two great causes. The money for these satellite poker events, being held in The Dragon Bar on Saturday the 9th of March and then later at The Cock Inn on the 31st of March will be supporting Pancreatic Cancer and Marfans Syndrome.
The £5 buy-in is a low price and not only is there a chance to support great causes and have a great poker night, the top prize is a £100 seat at a major charity poker night that is being hosted in the Luton G Casino in July, where there will be a lot more money at stake.