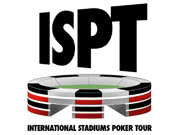 Following their exits in the Champions League, Arsenal certainly won't be making it to Wembley in May and if Manchester United are going to be visited the hallowed turf before the height of summer, they are going to have to overcome Chelsea at Stamford Bridge in the FA Cup quarter final replay. Even if they do that, their Wembley trip is only guaranteed for the semi-final and local neighbours Manchester City are lying in wait to prevent United from making it back to Wembley in the month of May.
On the basis of this, it seems rather difficult to get to Wembley in May and when you think about the vast sums of money that have been spent by these clubs, it seems rather expensive too. Perhaps Arsene Wenger and Sir Alex Ferguson have been barking up the wrong tree. There is a way to get yourself to Wembley in May and if you play your poker cards right, it won't cost a penny. Some of Arsenal's defenders play as though they have no value and should have been bought for nothing but you get very little for free in modern football.
Social network sites providing poker opportunities
This is not the case with poker in the present day though and if the launch party for the ISPT got you dreaming of being a big Wembley winner, listen up. Dusk Till Dawn Poker are official backers of the ISPT Wembley event and as you would expect, they are getting a little bit hands on with the lead-up. In the latter half of April, social media players will get the chance to join in the freeroll events that will see two lots of 10 300 Euro Day 1 seats being up for grabs. Getting involved with the ISPT on Facebook or Twitter could give you the chance to play your way to playing poker in the world famous stadium for no cost at all (ignoring travel cost and your expenses).
If luck is on your side, you could go all the way and the 22nd and 29th of April are the dates when the freeroll events are taking place. It may seem like a tall order but with Millwall or Wigan definitely making a return trip to Wembley in May and Bradford having already reached there this year, is it too much of a stretch to think that you may make it too?