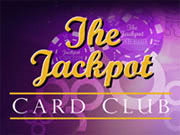 Poker can be a great way to earn money if your skills hold up and you have a little bit of luck but it is possible to use poker to raise money for great causes too. This will be the hope of the Poker For The Homeless event which is being held in Dublin on the 5th and 6th of April. Paddy Power is sponsoring this poker festival which will be taking place at the Jackpot Club in Ireland's capital city of Dublin. The majority of funds raised at the event will go to the benefit of the Capuchin Day Centre.
There will be some big name Irish poker players taking part in the event and there will be celebrities involved. You can usually find a celebrity or two willing to turn up for any event but if their patronage of the event helps to raise more awareness and generates more interest and income for the group, it can hardly be seen as a bad thing.
Big names can always draw a crowd to a poker event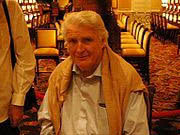 International poker stars from Ireland like Noel Furlong, a WSOP world champion and Donnacha O'Dea who holds a WSOP bracelet will be joined by the likes of Reggie Corrigan, an international rugby player and Ken Doherty, a champion world snooker player.
The poker action begins at 9pm on Friday evening where there will be a 100 +10 Euro buy in no limit freeze out game and 20% of the prize pool will be handed over to the Poker For The Homeless fund. The NLH game features a 400+40 Euro buy-in and there will be four teams competing in this event. Every team will donate 80 Euros to the fund.
With respect to payouts, the first place will see 2,800 Euros for the first prize, 1,600 Euros for second prize and third place will receive 800 Euros. This equates to 60% of the prize pool and the remaining 40% will be making its way to the individuals who find themselves at the final table.
There has been a lot of great work for charities carried out by the Poker For The Homeless Group in recent times. In fact, over the last seven years, the group has been able to raise close to 250,000 euros for various charity groups across Ireland. When you consider the economic downturn in this time, particularly in Ireland, this has been a fantastic amount of money to pull together. A lot of people will look down on poker and think that it is not an activity for them but the fact that it can do so much good in local communities should never be overlooked either.