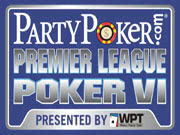 In the past year, there have been a number of great moments taking place in Stratford but if you are a big poker fan, the action this weekend will have taken some beating. The Aspers Casino in Stratford City was the venue for the PartyPoker.com Premier League VI event and there were plenty of players with an interest in the event. Whether you were there, watched it on a delayed internet stream or are just reading about it now, this was another massive poker win for a player that keeps on coming back for more success.
Dan Shak was the winner and he came out on top after a tremendous final table where the chip leader was being changed more regularly than a poker players undergarments! Yes, it was frantic at the final table and it took five levels for the first player to drop out of the running. The unfortunate player was Talal Shakerchi. To prove the point, Talal was at point the chip leader and looking good but as often happens in poker, things change and they changed very quickly. From sitting in first to being the worst, Talal Shakerchi was a loser in eighth place.
Dan Shak was the leader of the pack
As also so often happens, when the first big dam breaks, a flurry of players find their way making their way home from the event. In quick succession, Jennifer Tilly, Tobias Reinkermeir and then Daniel Cates exited the final table, leaving four players vying for the title.
At this stage of proceedings, Jonathan Duhamel was in the lead with respect to chops but he would be the next player to drop out. Antonio Esfandiari was next to go leaving Shak facing off against Sam Trickett. Trickett was doing well in front of a home UK crowd and there would have been a lot of people hoping for a local lad to success yet again in Stratford.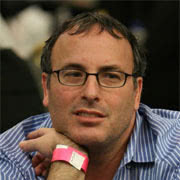 Trickett did very well in closing the chip gap and then managed to take the lead. This meant that the momentum was with the English poker player but this is where world class poker players come into contention. Dan Shak went all out and just as quickly as the lead had changed hands before, Shak grabbed a massive advantage and the drove it home on the next hand to win. The triumph saw Shak take home the trophy and $450,000 while Sam will have to contend himself with just $250,000 for coming in second place.
Shak has already been on Twitter after the event and he has been chatting to Shane Warne. One of the best things about Twitter is that it lets you eavesdrop on conversations that celebrities and star names will have with each other, which often brings a lot of gossip to the fore. Sadly, there was no battling between Shak and Warne, the two of them appear to be the best of buds. It looks as though Shak is on his way down under to the big upcoming WSOP event.
He claimed to have been on the fence about whether he was heading or not but after his partypoker triumph, he appears to be in the mood for more success in 2013. Then again, he also stated that he doesn't want to see a poker hand until he gets over there. Shane Warned responded that he will do his best to get him to an AFL match when he is over there. This means there may be plenty of Twitter pictures and updates flying between the two next month so if this is the sort of Twitter activity you love, two big poker names will be keeping your entertained.