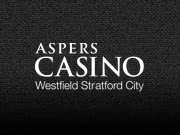 There is no doubt that the Aspers Casino in Stratford City has captured the imagination and attention of plenty of big poker fans. London definitely has the capacity to host a great number of poker venues with a large capacity and of course, the Stratford area has a lot of goodwill about it. The spirit of the Olympics may be long gone but the triumphs felt in the local area may well inspire other people to achieve their best and this is something that poker players will look forward to.
There will be a big chance for poker success in the Aspers Casino in Stratford City with the upcoming Boylepoker International Poker Open Event. Boylepoker found some success with its first International Poker Open in Dublin, which was well received. The success of this event led the firm to decide to try their luck across the water in the United Kingdom and the Stratford City event will hopefully be the first of many great UK poker nights for Boylepoker.
Poker firm looking to make a bigger mark in the United Kingdom
The poker manager for the Boylepoker website was enthused about having the chance to come over to London and the company released a statement regarding the upcoming event. Ciaran Corbett said, "Our site is very popular with UK poker players. We like the idea of putting on a full scale professional poker tournament that the amateur poker player can afford to enter. It's been a hugely successful formula for us in Ireland and now it's time we brought it to the United Kingdom."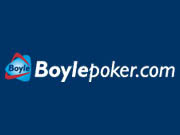 The Boylepoker event at the Aspers Casino begins on the 17th of April, continuing all the way through until the 21st of April. The buy-in for the event is £250+£25 and the tournament will be a re-entry event. This means that any player that is knocked out of the event will have the chance to re-enter on any available starting day.
Even though Boylepoker is a known name in the online poker community, it obviously falls a long way short of the major players in the poker industry. While the IPO London event has the potential to be the first of many exciting poker events that the company brings to the UK, it will be interesting to see if there is the appetite for the event amongst UK poker players.