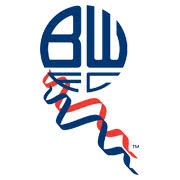 This is the time of the football season when many clubs have to take a gamble. League titles, promotion places, play-off spots and avoiding the drop, not to mention cup finals, are all at stake and sometimes you have to be brave to achieve success. Sunderland were looking in a very bad way at the bottom of the Premier League but after that thumping 3-0 win over Newcastle at the Sports Direct Stadium, the appointment of Paolo Di Canio is looking like it was a very sensible move. If the Italian can keep Sunderland in the top flight, the gamble will have been all worthwhile and the club will be able to look forward to next season.
One club who is also looking to take a gamble this week is Bolton Wanderers. This is not bad news for boss Dougie Freedman, he can relax safe in the knowledge that he is still wanted by the board of directors; it is the players who will be taking the gamble alongside the fans.
This is down to the fact that the club is running a poker night on Thursday night, in association with 188bet.com, sponsors of the club. It is a charity poker night and funds raised will go towards Hearts and Goals, the campaign the club is backing this season. When fans turn up at the ground, they want to see some of the top players and this is an area where they have no concerns or worries about what is on offer on Thursday evening.
Plenty of Bolton stars will be in attendance for poker night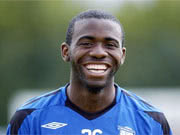 The club has promised that a number of first-team players and coaching staff members will be on hand for the Thursday event, which kicks off at 7.30pm. There is a £12 entrance and registration fee and £4 from each registration fee will go towards Hearts and Goals. The money will be used to buy defibrillators and to help raise awareness and knowledge of cardiac arrests and CPR.
This is obviously something that is very close to Bolton Wanderers Football Club after what happened to Fabrice Muamba at White Hart Lane last season. Amazingly, Muamba has made a great recovery and while he is not able to play football, he is able to enjoy a happy and healthy life with his family. Muamba has issued a statement supporting the night, which reads;
I would like to thank the club for hosting the event and 188 for the donations. All monies raised make a difference, whether in allowing us to educate people on how to give effective CPR or providing defibrillators in public places.
Even though there are still a few tickets left for the big evening, the interest in the event has encouraged the organisers to create an online event supporting the same cause. This will be played on Sunday the 28th of August, giving poker players another opportunity to play for great Bolton Wanderers prizes and to help a worthwhile cause.