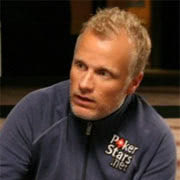 It is perfectly understandable that poker players will have interests outside of poker. There is no doubt that the top players in the game will have a great deal of focus on improving their skills and becoming a better player but players need to be able to unwind and step away from the game. Many poker players like to follow a sport and this is where football comes to the fore of popular activities.
It is understandable that UK poker players will follow British football teams. Players like Sam Trickett wear their football hearts on their sleeves and most in the poker community know who they support. Trickett had genuine hopes of becoming a footballer but injury stopped him from achieving that dream but he recently played and scored twice in a prestigious match at Old Trafford. As a huge Manchester United fan, that would have been a big day out for Trickett.
However, it is not just British poker players that support British football teams. The worldwide appeal of some of the biggest clubs in the country means that it is inevitable that some foreign poker players will have a fondness for British football teams and this is exactly the case with Theo Jorgensen.
Poker success is different from football success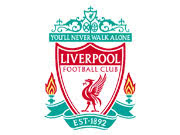 Jorgensen was born in Denmark and there are plenty of great Danish sides he can support. It should also be remembered that Denmark have won a major international trophy, The European Championships in 1992, more recently than England has managed to win anything. However, even with all of this in mind, Jorgensen, is a fan of Liverpool as opposed to being a fan of a local club. The thing is, for people of a certain age group, Liverpool are an obvious team to support given that they had a dominance in Europe for so many years.
When asked why he supports Liverpool, the era that Jorgensen fell in love with the club becomes apparent and it is nothing to do with Torres or Suarez! Jorgensen said;
I support Liverpool for various reasons, some of them are named Kenny Dalglish, Ian Rush, Terry McDermott, Ray Kennedy, Alan Kennedy, Sammy Lee and the big one: Jan Mølby.
This was an era when Liverpool were at the top of their game domestically and in Europe and no doubt there are many men around Europe of the same age as Jorgensen who back Liverpool. Of course, very few other men have a WSOP bracelet and a WPT title to their name but when it comes to backing a football club, everyone is equal! There are more chances of Theo Jorgensen winning titles regularly than Liverpool have these days but you can bet if he plays on Merseyside or in the UK, Theo will never walk alone.