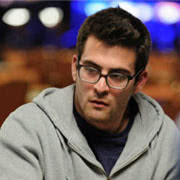 Given the amount of poker players from around the world who are trying their luck at the WSOP in Las Vegas, it is no great surprise that there are no British or Irish players amongst the winners just yet. There are still plenty of events to go do hopes are still high that there may be some success to come but as of yet, there have been no stories of UK triumph. This is not to say that there haven't been great performances from UK and Irish players though. There are plenty of players from here over who have performed well over there, grabbing cash finishes and making it through to the latter stages of the tournaments.
If you are looking for a hard luck story, what about Daniel Cascado in the 24th event of the WSOP, a No Limit Hold 'Em game? Daniel made it through to the final head to head but sadly he was defeated by US player Corey Harrison. It would have been to cheer on a winning player from Birmingham, England at the WSOP but sadly Harrison hailed from Birmingham, Alabama. Harrison took a prize of more than $430,000 which meant that Cascado had to settle for a mere $267,452 for his second place finish!
Big poker money coming back to the UK
Another big UK finish fell to James Park, who came third in the 22nd event, which was a Pot Limit Omaha game. This time the UK player did hail from Birmingham and finishing in third place, behind Americans Josh Pollock and Noah Schwartz, saw Park take home $108,196.
Other big finishes during the past week include Stephen Chidwick finishing 6th in a Omaha Hi-Low Split-8 or Better game, which saw him bag $43,120. In the same big game where Daniel Cascado finished second, Britain grabbed 7th and 8th place too. Zimnan Ziyard was in 7th place earning $54,191 and Gareth Teatum was one place behind in 8th, earning $41,198.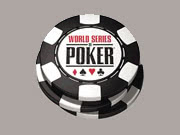 While there are many professional poker players taking part in the WSOP, there are also plenty of players that have scrimped and saved all year to take part in some of the smaller tournaments. Being able to play in the WSOP in Las Vegas is clearly a dream come true for many players and hopefully every UK and Irish player that has made it all the way to Sin City will have a brilliant time. Winning and doing well is brilliant but at times like these, sometimes it is the taking part that is the most important thing.
After all, if you are sat here reading about the exploits of the UK poker players that tried their best, wouldn't you rather be in their shoes than your slippers? The 2014 WSOP may be a long way away but it is never too early to start dreaming about what may happen. Hopefully you can take influence and inspiration from the great poker displays that so many UK and Irish players have delivered so far. Also, hopefully there will be some more successes and perhaps even at least one title triumph before the 2013 WSOP comes to an end!