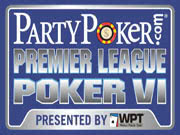 Excitement is definitely starting to build for the PartyPoker.com Premier League VI event that is taking part next month in London. The Aspers Casino in the Westfield, Stratford City complex will welcome some of the biggest names in world poker and with a $125,000 buy-in; these players are going to be going all out to make the tournament worth their while.
The first six names were released to the public last week but another two names have just been added to the mix.
The first name added to the line-up is Daniel Cates. If you are a regular online poker player with Full Tilt Poker, you may be more familiar with Daniel under the name of "jungleman12." Cates has been making the most of playing in Europe in recent times and given some of the stress he endured when Full Tilt Poker went to the wall, it is no surprise that he is putting a greater emphasis on these tournaments.
Cates has plenty to play for
It was reported that Cates had the biggest poker balance on the site when the big freeze happened so he definitely had grievances with what happened. Then again, when you are a poker player and playing poker is your main source of income, you have to stick at it and Cates will be one of the top players to keep an eye out for at this event.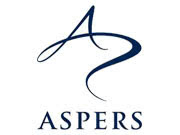 The other announcement for the big event is the addition of Luke Schwartz to the line-up. Luke goes by the name of "fullflush" and he has a good pedigree of poker playing with over $2.5 million in winnings when you combine online and offline activities. This is a poker player that clearly knows how to finish on the main stage and again, he will be an excellent addition to the line-up.
All eyes will be on the Aspers Casino between the 17th and 23rd of March for the Premier League VI event.