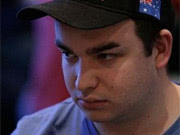 In the latest blow to troubled online poker site Lock Poker, Chris Moorman has announced that he is quitting his role as an Elite Pro for the site. This has come about after he decided not to renew his contract with the site. Moorman first signed up for Lock Poker back in July 2011 and he has been a key player for the site in recent times. Given his high profile, he has worn the Lock Poker brand with pride at plenty of live poker events, helping to bring a lot of attention and focus to the site.
However, with Lock Poker suffering a number of problems of a financial nature, it makes sense for Moorman to cut the links with the company. No doubt he will be in high demand and he should not find it hard to come across a new sponsor who is willing to be associated with him.
Twitter breaks the story yet again
Moorman announced his decision on Twitter, giving this medium a further recommendation and boost for poker players. Being able to keep up to date with the latest and breaking news from top poker players is definitely a great reason to keep up to date with Twitter.
I have decided not to renew my contract with Lock. I sincerely hope Lock is able to overcome its current problems and for the sake of online poker their situation is resolved.
The rumours surrounding the demise of Lock Poker have been building and growing stronger for a considerable period of time. There has been worrying talk that UK and European players have had to wait three months to receive their withdrawals. In the United States, the situation is said to be even worse with players having to wait more than five months. Most poker players are willing to show a bit of patience when it comes to receiving poker funds but this length of time is out of order.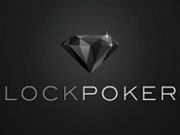 It seems as though Moorman also suffered with the financial difficulties that Lock Poker were facing with respect to the benefits he was supposed to receive in his role. It is perfectly understandable that he is keen to look after himself properly and while the demise of Lock Poker is unfortunate, poker players should not feel as though they should put themselves at risk just to help the company out. This is as true for the professional poker stars as it is for the players that enjoy online poker.
Chris Moorman will be okay in breaking away from Lock Poker but the same cannot be said for all of the poker players who may have funds tied up in their account at the moment. It can only be hoped that the company can find a solution for their current cash problems and failing that, they can find a solution that will ensure ordinary poker players do not miss out.