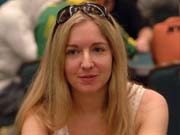 With Victoria Coren keeping poker fans updated with her trials and tribulation in getting to Monte Carlo on Twitter, it is good to see that she hasn't let the actual playing of poker get in the way of her keeping all of her followers updated. Victoria is a good celebrity to follow on Twitter because she provides a lot of good talking points and will actually engage and interact with her followers. No doubt she'll get abuse from random nutters and idiots online like every other celebrity but she does seem to have a fanbase that will engage properly with her. Following her on Twitter also gives you the perfect opportunity to keep up to date with her progress at certain events, which is something that most poker players will be happy with.
This is why Twitter followers were the first to know the peaks and troughs that Victoria faced in the EPT Final. After having started with 30,000 chips she found herself losing ground and dropped to 11,000 chips! Poker players know that you can turn declines and slides around so there is no need to overly panic about these situations but it is also fair to say that these things can quickly run away from you. While you know that all it takes is a good hand and a bit of fortune to put you back on the right road, a bit of bad luck can also see you run the other way! However, the first update came when Victoria managed to bounce back to 27,000 chips which was quickly followed up an update at dinner. By this point, Coren had managed to reach the grand total of 34,000 chips, which was an improvement on her starting stack and a move in the right direction.
Twitter updates are great for poker fans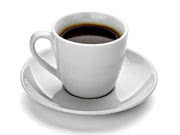 It's clear that Victoria is not your average poker player, a point further emphasised when she came back to the table with a hot chocolate. That is itself is probably different from most players but the fact that she was using a parking ticket as a lid for her coffee definitely stood Coren out from the pack. At the end of the day, she had managed to reach 45,000 in chips and progress to day 2 of the final was assured.
After giving a rather descriptive run-down of her fellow poker players at the table, Coren got stuck in and there was Twitter silence until she was knocked out. There was no great drama or tension to her demise, just a standard win and lose situation in poker and with what, the hopes of taking the big prize or some big money were gone. The event started with 531 players and 268 made it through to day 2 but like so many others, Victoria Coren bust out before things got too interesting. She did sign off for the day with a resolution to go and win the High Rollers event but as always, this may have been laced with a sense of humour!
While following each and every individual poker star can be very time consuming, you can also choose to follow @maxpokerbonus to keep up with the most actual facts about prominent UK poker stars such as Victoria Coren and alike.