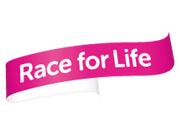 The idea of seeing Liv Boeree getting a bit sweaty while wearing clingy lycra is enough for most poker players and fans to get all hot bothered. There is no getting away from the fact that while Liv is a highly talented and motivated poker player, she is a great looking girl as well. This is why it is good to see that she does her fair bit for charity as well, because it is good to see that she comes across as good person too. Liv will be donning the lycra and running gear for a bit of time now as she is taking part in the Race For Life event which supports Cancer Research UK.
Most people have been touched by cancer in one form or another and this cause is one that many people are happy to support. Even if you are not fit enough to get involved with the race, there are plenty of other ways to support the case. PokerStars is getting involved in the event in a serious way this year and Liv will not be the only PokerStars representative running the big event.
Poker star is making a difference
Liv is going above and beyond though because on the same day she runs in the event, she is also taking part in an online poker event in the evening. This may be the best time to try and catch Liv and take her down because she will no doubt be feeling slightly tired after her exertions. The 1st of June is the day when Liv races at Clapham Common and then later on that evening she will be playing online.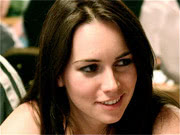 The focus by PokerStars comes through Helping Hands, a program that the site has launched recently in order to provide support for communities. There are going to be various charity projects undertaken and the program aims to support many different fundraising activities close to the hearts of employees of PokerStars. It is no great surprise then to learn that the PokerStars Women group announced they would like to support Cancer Research UK and the Race For Life event is the perfect way to do so.
People are more than welcome to run the race under the PokerStars banner and raise even more funds. There is the option to donate to the cause on the PokerStars site and there will be a week of online tournaments, starting with Liv's event, where proceeds will go towards supporting Cancer Research UK.