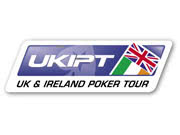 Given that over 760 poker players have taken part in the UKIPT Marbella event, it has been a great achievement to make it to the end of Day 2. Every player that has made it through to this level will be guaranteed of taking away a couple of thousand euros for their trouble but once you get to this stage, you want to keep going as much as possible. Of course, every poker player will say this and there will be a great deal of competition to make it to the big money stages.
One poker player that has given himself every chance of making it through to the big money positions at the UKIPT event in Marbella is Chris Derrick. This is because Chris is the chip leader at the end of Day 2 with 1,017,000 chips, making him the only player to smash through the million chip barrier at this stage. This will provide Chris with a bit of leeway but of course; this position is no guarantee of any future success or provides him with too much confidence about making it big in Marbella.
In saying that, Chris has shown that he has the skill, capabilities and nerve to do what it takes in this style of poker event. He managed to take fifth place in Edinburgh at the Main Event of the UKIPT leg in January of this year and then in February 2013, he grabbed a 25th place finish in Cork. This was for a small cash amount of €1,710 but with the Edinburgh success giving him over £20,000, Chris knows what it takes to be the player that walks away with a great deal of money at the end of a poker session. He knows he will be taking some cash away with him when he leaves Marbella but he will be looking to grab as much money as possible.
Plenty of poker chips left to play for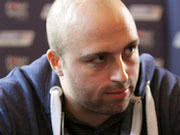 At the end of Day 2, the top ten ranked players in the tournament were, beginning with Chris Derrick at number one with 1,017,000 chips, as follows. In second place was Ludovic Geilich who held 689,000 chips while Miguel Abellan Hernando held 669,000 chips in third place. In fourth place was Lucas Blanco Oliver with 648,000 chips while Jesus Arroyo Rodriguez was in fifth spot with 602,000 chips. In 6th spot was Fernando Curto with 554,000 chips and in 7th place was Dara O'Kearney with 536,000 chips. In 8th place was Stuart McDonald with 528,000 chips, in 9th position was Renzo Cambianica with 519,000 chips and in 10th spot was James Mitchell with 473,000 chips.
The top 10 had two UK players and one Irish player as well as 4 Spanish, 1 German, 1 Italian and 1 Australian player. This is not a bad spread of events but the Marbella influence certainly came to the four with the 4 Spanish players although the 2 UK players and 1 Irish players help to keep the flavour of the UKIPT event alive.