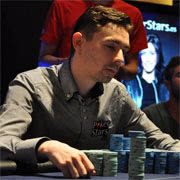 Going into the final day, the table was set up as follows. Ludovic Geilich was the chip leader with 4,100,000 and the second placed player was Kamil Hrabia, who had 2,815,000 chips. In third place was Pablo Rojas who held 2,155,000 chips while in fourth place was Jorge Erguas Paniagua who had 2,095,000 chips. In fifth place was Asier Crespo, who had 1,410,000 chips while Fernando Curto was in 6th place with 1,190 chips. In 7th was Jonatan Soderstorm, the first player with less than 100,000 chips as he had 660,000 chips. In eighth place was Lucas Blanco, who had 440,000 chips.
The sixth placed player Fernano Curto was the first one to drop out and he received €12,820 for his efforts. The next player to exit was Jorge Erguaras who managed to pick up €17,580 for his work at the poker table. The next one to go was Jonathan Soderstrom and he received €23,800 for his work. The next player to crash out was Lucas Blanco who received €35,710 for taking part in the Marbella event.
Poker payout agreements were made
With three players left in the Marbella event, it was time for the players to sit down and work out a deal between them and after quite a bit of negotiating, there was agreement about what would be lined up for every player. Kamil Hrabia knew that he was getting a guaranteed €95,000, Pablo Rojas agreed to pick up €98,000 and Ludovic Geilich was playing for a guaranteed €116,000. There was still €14,000 up for grabs to play for which meant that the three remaining players had a further incentive to play for the big cash.
The notion of agreed payouts and agreements is something that not every poker player agrees with but when you consider the huge jump in payouts between the fourth placed player and the third player. With Lucas Blanco received around €35,000 for finishing fourth, you can see that Kamil Hrabia would be delighted to pick up a minimum of €95,000. Hrabia was the first to drop out but it had clearly been a lucrative trip for him and if the Marbella sunshine wasn't enough of a benefit, the cash will have been a huge bonus.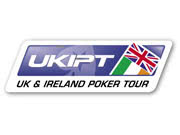 This meant that Pablo Rojas and Ludovic Geilich were in the final head to head and with a 3 to q chip lead established early on, Geilich remained in full control, eventually grinding out the win, the big money and the kudos of being a big poker title winner.
Geilich spoke to the UKIPT site after his triumph and it seemed that he was fairly pleased with himself and his triumph. When asked about how he felt about the in, Geilich said;
I don't know really. I'm happy of course, but I'm dead mellow, I don't go nuts like these guys. When I get knocked out I don't get emotional. I'm out, I just leave. It feels good though.
It seems as though Geilich really enjoyed playing against Rojas in the head to head and he was quick to provide praise to his opponent.
What a gentleman, I really like the guy. I didn't want to beat him heads-up, I wanted us both to win but that's the deal. I'd have been devastated if I beat him with a bag of spanners. I didn't want it to end like that.
While many of the poker players were looking forward to a big celebration, Geilich was more focused on catching up on sleep after what had been a tough few days of poker in Marbella!