When some people think of poker players, they think of rich people who have a hard gaming edge and very little worries or cares about other people. It is funny how a few films, a few TV characters and perhaps one or two bad stories from real life can make people feel a certain way about a group of people. The thing about poker players is that they are no different from any other group of people in real life. There are good folk and there are bad folk. There are folk who enjoy a lot of good times and there are people who have suffered genuine heartache and loss in their life. When it comes to poker players, there is nothing different about them and any other group in the world.
With the possible exception of how much they like poker…and then the group of poker players wins hands down!
Anyone who thinks that poker players are a bit heartless should check out what Liv Boeree is up to this weekend. Anyone involved in the poker circuit knows that Liv is a good character who has certainly taken a lot of blows and criticism in her time but to her eternal credit, she has delivered it back at the same rate. On Saturday the 1st of June, Liv is taking part in the Race For Life to help PokerStars play a part in supporting Cancer Research UK.
Super Liv can fit it all in
Liv has had a fairly busy poker schedule of late but she took time to speak to the PokerStars blog to promote her run, saying;
My training has been much briefer than I'd like it to have been. I've just tried to squeeze in a quick run when I can. That said, I ran 7km the other day, and it wasn't too bad, so I'm feeling quietly confident I'll make it round.
Liv, like most of us in the UK, have personal reasons to want to support the fight against cancer, as she explained;
I have lost a few family members to cancer, sadly – three of my grandparents. My remaining grandma is a breast cancer survivor, so it's very important to carry on the great work Cancer Research UK is doing.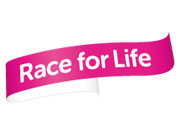 Liv is running in the Race For Life and she can be sponsored on her Just Giving page or you can tweet her a message of support before she gets under starters orders. PokerStars is also running a special Liv $5+$5 Race For Life tournament on Saturday the 1st of June. The event starts at 8pm on Saturday night and this means Liv will be running and playing on the same day, proving what a star she really is. There will then be further Race For Life tournaments taking place during the rest of the week as PokerStars gets fully behind this very worthy cause. There is also going to be a freeroll event on Sunday the 2nd of June and for every player that takes part, PokerStars will donate $1 to the charity.