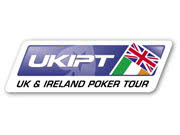 Even though a great deal of the focus and attention on the ISPT Wembley event fell on the numbers (and lack of attendees), it would be fair to say that some poker events have been achieving great success with respect to pulling in the punters. This has definitely been the case at the Marbella UKIPT event, which says a lot for the reputation that the event has managed to develop for itself.
There were some eyebrows raised at the fact that the cap for Day 1B was being set at 350 but to be honest, plenty of poker events have announced lofty expectations. What really made a difference with this one came with the fact that the cap was smashed with 411 players getting involved with the second of the Day 1 events. This indicates that there is a great demand for live poker tournaments and even the fact that the UK and Irish Poker Tour took the bold move of getting out of the country and playing on foreign shores didn't harm the turnout. In fact, it may even have brought about a great number of benefits!
A lot of poker players missed out
With 411 players taking part at the beginning of the event, it was inevitable that a lot of players had to be cut. By the end of Day 1B, there were 127 players making their way through to the Day 2 event. The chip leader on Day 1B also managed to grab the title of chip leader for the complete tournament. This prestigious title fell to Nick Boehler who was able to grab a total of 231,700 chops. We all know that a lead at the beginning of Day 2 counts for nothing but you'd rather have the chips than not have them so Nick will be playing on with a bit of confidence.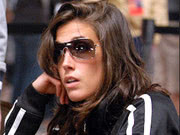 Given that so many players failed to make the cut from Day 1B, it was no surprise that a number of major names fell by the wayside. Leo Margets and Gregorz Mikiekewicz were knocked out, leaving them to think about what might have been. Given that the event is a UKIPT event, some of the big UK names still involved in the tournament include Surinder Sunar and Martins Aeniya, who will still be harbouring dreams of big success. Some poker players will be looking forward to the UKIPT Cork event in August but plenty of poker players still have high hopes for Marbella success.