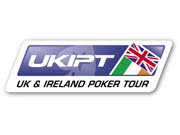 There was a lot of excitement and anticipation in the build-up to the Main Event of the UKIPT Marbella event. The fact that it was the curtain raiser of the season meant that there was always going to be interest but with this event being held outside of the UK, there was an added level of interest in how the event would go. The idea of jetting off to sunnier climes to enjoy some poker action is something that appeals to many people and if you were unable to make it to the Las Vegas for the WSOP, heading to Marbella seemed like a great compromise!
One player that was definitely glad that he made it to Marbella was Andrey Vladimirovich Shubin. If you are thinking that a poker player by the name of Andrey Vladimirovich Shubin is a strange name to be leading a UK and Irish Poker tour event you are right but it just goes to show the truly cosmopolitan nature of poker these days. It may be a UKIPT event but it is taking place on foreign soil and at the end of the first day, the leader was a Russian! This meant that there was something for everyone, regardless of where you hailed from!
Plenty of poker players involved in the Marbella madness
A total of 352 players were involved on the first day of Main Event at the Casino Marbella, which was a great return for an event that had a buy in of €1,100. There was a lot of poker action played out on the first day and that hardy bunch of poker players was whittled down to 133. This was a big drop but with 10 different 60 minute levels of play taking place, it was clear that this event was not messing about.
Andrey Vladimirovich Shubin managed to rack up 202,500 chips on the first day of play, which is a fairly confident amount when you consider that he started off with 20,000 chips. You can see why so many poker players were dropping out of the event at a fast rate when the top players were racking up chips at such a fast rate. While Shubin was the clear leader, there were some players that also managed to rack up a lot of chips from the first day of action. The player in second place was Robert Wybrew who managed to grab 181,000 chips while Pawel Keller, who hails from Poland held 152,700 chips. There was a UK representative in fourth place, always handy for a UKIPT event, and Chris Derrick was the lucky player who held 142,500 chips.
One of the players that many people were looking out for at the UKIPT Marbella event was Ondrej Vinklarek. The Czech player has developed a very strong reputation for online player and his username of "Vinkyy" has picked up a lot of cash and a lot of plaudits. Vinklarek has managed to bag more than $4m in online play. The fact that he has earned over $530,000 from live tournaments is a positive thing but it only goes to show how much success he has had in the online poker world.
Of course, Thursday provided another day for players to get involved with the 1B event and you can bet that some of the players who missed out on the Day 1A action or who were bombed out will make sure that they get involved this time. It was expected that more than 350 players would be involved for Day 1B, which certainly goes some way to indicating the popularity of this poker tournament.