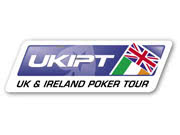 We've finally been getting a run of good weather in the UK, which is about time, but even with that in mind, you know it doesn't take a long time for all of that to change. This is why there is always a good reason to head abroad. However, when the reason to head abroad is based on not only the sun but on poker as well, there is going to be an awful big queue of folk who are keen to head away from British shores and off to sunnier climes.
The ironic thing is that this big tour event outside of the UK is actually for the UKIPT! Yes, it is all thanks to the United Kingdom and Irish Poker tour that plenty of poker players are digging out their passports, their sunblock and are looking to bring their A-game to the poker table. It is not as if anyone really needs an excuse to head to Marbella for some summer time fun in June but the big Marbella event, which comes with the additional backing of PokerStars is definitely something that will be of benefit to plenty of UK poker players.
Roll on season 4 of the UKIPT
This event is the first in the 4th season of the UKIPT and with Marbella being the home for so many ex-pats, it is a perfect opportunity for poker players to combine sunshine with poker. It seems as though there is going to be a lot of local British people getting involved but you also know that there are poker players boarding a plane even at this moment in the UK and Ireland. The main poker focus may be falling on Las Vegas at the moment thanks to the WSOP event but that is not the sort of event that everyone is going to be able to enjoy or participate in. Sometimes it is better to know your level when it comes to poker and the UKIPT event is definitely going to be of interest to plenty of poker players.
There will be a good few folk hanging around the Casino Marbella this weekend but they would be advised to catch as much of the sun as possible because when it comes to Monday the 10th of June, they may not get to see as much of the sun as they would like to for a week. This is because the festival of poker starts on Monday and even though there will still be a few more days to wait until the Main Event gets underway, there is definitely a great opportunity to start playing poker and get your form right for the major events that everyone will be gunning for.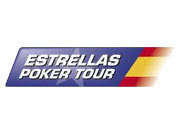 The Main Event is a joint event between the UKIPT and the Estrellas Poker Tour (ESPT) and it will run from the 12th of June to the 16th of June. The event is going to be a €1,000 +€100 buy-in event but with satellite events taking place now, you won't have to pay that price if you are smart, talented or lucky enough. There are plenty of great side events to look out for too and if you are feeling flush with money on your holiday, the High Roller event is going to be one that will catch your eye. There is definitely something for everyone and while it may seem like a waste to spend so much time indoors when there is great weather to be enjoyed, the thrill and excitement that comes with playing poker for big cash is definitely something that will appeal to plenty of folk.
Perhaps mindful of the general attire when people from the UK and Ireland go abroad on their summer holidays, the event has a strict dress code. Poker players have been reminded that the dress code for the event is smart casual and players are not to wear shorts, vests and there will definitely be no flip flops allowed. There are likely to be a good few flops this week during the poker tournament but as long as there are no flip flops, things should be just fine in Marbella for the UKIPT season opener.