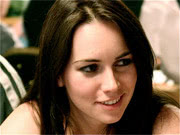 One of the things that poker players know all about is that life can get a little troubling at times. There is a need to focus on poker and tournaments but of course, there are plenty of other things that can get in the way. It can be hard enough to juggle proper life and poker for most people and it is not any easier for professional poker players either. Liv Boeree is a top poker player, well known in the UK for her PokerStars work and for TV presenting.
PokerStars is getting behind a great cause
She is currently extending herself at the moment to prepare properly for the Race For Life event she is involved with at this weekend. This is a great cause and Liv is hoping to raise funds and also raise awareness for a very good cause. With so many people in the UK being affected by cancer in one way or another, there is no doubt that many people will be very proud of Liv and her Twitter feed has indicated how hard she has been preparing for the event. With her race scheduled for this weekend (Saturday the 1st of June), she will no doubt be in the final stages of her preparation but of course, she needs to keep her hand in for poker too.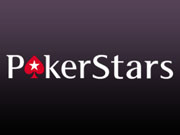 As part of the overall PokerStars commitment to the cause, she will be playing in an online poker event on the same day as her race so there will no real opportunity to unwind and relax in comfort after the big race. Then again, this is pretty much the life for most online poker players. Sometimes poker is all about fitting games in as and when you have free time and again, plenty of poker players across the country will know exactly what Liv is going through.
She has kept up her poker playing by getting involved with the PokerStars SCOOP tournament but she has not really had much luck at this festival of poker. There have been plenty of great success stories for UK poker players at the event but Liv was not one of the lucky ones.
Her Twitter followers were the first to know that Liv had bubbled or near bubbled 6 satellites for the 10,000 Main Event and in the end she decided that enough was enough. The Netflix release of the fourth series of Arrested Development was calling her and she decided that she was going to spend her time watching all of the new episodes as opposed to becoming more frustrated by online poker. It is something that we have all felt at times and no doubt poker players across the UK felt a string affinity for Liv Boeree in taking this decision. Sometimes you just have to know when to say no more!