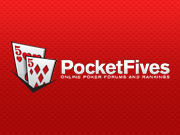 When everything looks darkest for American poker players, who have suffered disaster after disaster since Black Friday four months ago, one website is going above and beyond to come to the rescue– PocketFives. The website, which offers an assortment of training and coaching opportunities so that players can hone their skills, is now offering a new service by helping American players relocate to other countries so that they can continue to play the game that they love.
PocketFives has a new "poker refugees" page available for Americans looking for an alternative to playing live poker in sites like Las Vegas, Atlantic City, and casinos on Native American reservations. Currently, the site specializes in helping American players relocate to either Costa Rica, Panama, or Canada, and for $1000, they'll help you with all your paperwork and relocation, but if you want to move your family or roommate, it's going to cost you ($1500 for a family, $750 for a single person). This cost includes an interview, the right kind of visa, airport pickup, tips for setting up a bank account/utilities (including the most reliable internet possible), getting online poker sites to recognize your new location, and information on English-speaking professionals and how to get around in your country of choice. A thousand dollars will get American poker players some peace of mind, likely the first that they've had in quite some time.
If you're looking to relocate somewhere else, PocketFives can help you on a case-by-case basis, but their specialty is the three countries they name. Why Costa Rica, Panama, and Canada? First of all, all the countries have an extensive tourist visa (90 days in Costa Rica and Canada, 180 days in Panama), but the clencher is the renewal– many people live for years on renewed tourist visas in these countries, because all one needs to do when the time expires is leave the country for 72 hours (3 days) and then come back. All three of these countries also allow Americans to open bank accounts within their borders, something which not all countries will permit. With the proximity of these countries to the US, renewing a visa can be as simple as taking a trip back to the States to visit friends and family. Panama and Costa Rica offer a cost of living that is substantially lower than that of the United States, while Canada offers the convenience of a shared language and lightning-fast internet speeds. For those players holding out for other locales, keep in mind that PocketFives is currently working on forging partnerships in Argentina, Australia (although Australians may be the next to suffer a Black Friday-esque fate), Bali, Columbia, Czech Republic, Latvia, Spain, Thailand, and the United Kingdom.
PocketFives has enlisted the help of Kristin Wilson, a real estate specialist currently living in Costa Rica, to help pave the way for American poker players who are looking to relocate. Wilson is the creator and head of this PocketFives service, and as a member of the Costa Rica Global Association of Realtors who has already relocated many American poker players looking to return to their beloved game, she may be just the person to usher in this next era of poker change.