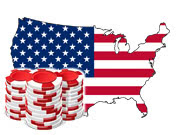 Ever since Black Friday, American poker players have been at a loss, and the poker community around the world has felt the loss of American players at online poker sites. Americans, who make up the largest number of online poker players (or used to, at any rate), and who often possess a fair amount of skill in the game, have been banned from the major sites for almost a full year now. While plenty of loopholes existed before that would let US players get around the Unlawful Internet Gambling Enforcement Act (UIGEA), which largely bans US banks from making deposits into and taking funds out of online internet sites, Black Friday saw a crackdown from the US government that prevented some banks and sites from exploiting these loopholes and scared others out of even trying. While some poker players in the US have switched to either live games or other pursuits altogether, the majority remain optimistic that their country and/or state will soon pass legislation that will bring back the access to online poker.
Legislature has been introduced in a good number of states. Here's what's been happening lately with poker legislation in the US:
Hawaiian Poker Bill 86'ed
Hawaii, which is one of only two US states that doesn't have any form of legalized gambling (the other being Utah), has nixed another online poker bill. The state legislature has turned down roughly 150 gambling-related bills in the last 30 years, a surprising feat given Hawaii's left-leaning political climate. Despite the rejection of the most recent bill, which pushed for the legalization of not only online poker but also state lotteries and land-based casinos, research is currently underway to examine the economic and regional impact of opening a land-based casino in Waikiki. While it's a far cry from being able to play poker online from the Aloha State, it's at least one indication that local politicians are interested in making strides in that direction… eventually.
Utah Actively Chases Poker Out of the State
Anyone familiar with Utah's political history won't be surprised to know that this ultra-conservative state is opposed to online gambling. Since around 60.4% of the state is made up of Mormons, followers of the Church of Jesus Christ of Latter-Day Saints, a religion that openly forbids, among other things, gambling, it doesn't come as a shock that the politicians are not only blocking internet gambling laws, but are actively campaigning to ban it from the state entirely. Stephen Sandstrom, a Republican Congressman from Orem, stated on his website: "We want to keep Utah free from the negative impacts of legalized gambling… the gambling industry profits from the vulnerabilities of its customers and opens the way for states to become further dependent upon tax revenues gained from a form of recreation that hits hardest those who can least afford it."
Nevada Moves Forward on Online Poker Legalization
Unlike its neighbor, Nevada residents and their representatives aren't squeamish about getting involved with gambling of any kind, least of all online poker. The state has been campaigning hard to legalize online poker ever since the DOJ announced that the decision would be left up to the individual states (albeit not without federal loopholes to jump through), and it seems that their efforts will bear fruit soon– online poker is likely to be completely legal in Nevada in late Autumn, making the state even more of a gambler's paradise.
New Jersey Takes One Step Forward, One Step Back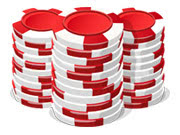 Poker fans abound in New Jersey, whose Atlantic City is the number two spot for gambling in the US, and an online gambling bill has made some headway in the Garden State, pushing through the Senate committee. Currently, the bill is facing some challenges from the horse racing legion, which considers online poker a threat to their well-being as a gambling institution. Only time will tell where this leads, but parties on both sides of the issue are getting pretty annoyed.
Iowa Online Poker Bill on the Fast Track
Like New Jersey, Iowa has also passed an online poker bill through their senate subcommittee, and the bill is ramped up for the next committee hearing. Iowans on the pro- side argue that the bill will bring in millions in added revenue, while the anti- side is convinced that the bill will corrupt family values by encouraging underaged players to gamble online. Given the political climate in Iowa, which obsesses over "family values" but has lately been seen as surprisingly progressive, there's no telling which way this bill will ultimately go.
California Makes Progress
A bill in California proposes that online poker (and only poker) be allowed for a two-year trial period, after which time either the whole thing will be abandoned or other casino games will be phased in. This bill has more potential than the two bills struck down in 2011, and with 60% of America's online poker players residing in California, residents are hoping that it goes through.
Mississippi Kills Poker Bill
The state of Mississippi killed a proposed online poker bill last week, one that proposed that casinos currently existing in the state could open online casinos and offer internet gambling and poker to their players. Given Mississippi's position firm in the middle of the Bible Belt, it's not particularly surprising that the bill was quashed, but plans exist to reintroduce the bill in the future (perhaps when the next elections trade out some of the current representatives for those of a different political persuasion).