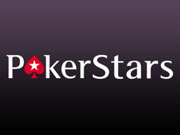 London has already witnessed a great number of poker events taking place this year but it seems that there is always room for one more! Given the size and scope of PokerStars, there is no doubt that when they make an announcement, people pay attention and there will have been a great deal of focus and attention paid to the fact that PokerStars are taking their VIP Club Live out on the road this year. Four big dates have been announced but for poker players in the United Kingdom, the big draw is going to be the London event.
You will have to wait until November 2013 to feel the benefit of the London live event but if you are desperately keen to get involved before then you should note that the first event takes place in mid-July in Vancouver. After this, there is an August stop in Berlin, an October stop in Sao Paulo and then final big event of the year is in London.
Don't overdo it at the open bar
The fact that there is going to be a great deal of poker games on offer will be enough to grab the attention of many folk but there is a lot more to this special live event than just poker. There is going to be an open bar, which is great news but if you are looking to keep your wits about you with respect to playing poker, you may not want to indulge too much at the open bar! There will be food available all throughout the day, there will be big prizes and there is the promise of a lot of entertainment being provided too.
There is also going to be the chance to meet some of your favourite Team PokerStars players, which is definitely going to be a major draw for a lot of poker players. The list of poker players has not been released yet but if you have always wanted to meet your favourite player from the PokerStars roster, this could be the ideal opportunity for you to do so.
Tickets are now available from the VIP store at the PokerStars site and the amount that players have to pay will depend on the level of VIP status they hold on site. That is another incentive for sticking with a poker site but the night looks set to be a dazzling evening of poker action and entertainment.