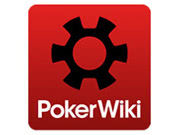 Attention, poker fans– there's a new poker information site on the web, and they're gunning for the number one spot when it comes to comprehensive poker information. The Poker Wiki, backed by PKR Poker, who coughed up a lot of the funds to make this brilliant concept a reality, is now online. While the site is still new, it already offers plenty of great information, and it's expected to grow rapidly and steadily until it becomes the internet's best source for all things poker related.
PKR Poker are the number one 3D online poker room, and the UK-based company has released a true wiki– "an online poker encyclopaedia created by players, for players." True to wiki fashion, users will be able to add and edit articles, verify the sources, and add citations and links to other pages. As the PKR press release put it, ""Users of The Poker Wiki can access all content for free, and in true wiki fashion can also submit edits and updates as well as adding their own articles. Poker players may write biographies of their poker careers to date, bloggers can provide articles about their websites, casinos can add details of their cardrooms and tournament schedules and live tournament organisers can provide information on their events, including results and reviews."
While the site is doing well at providing information and has already grown considerably since their launch, there are naturally some areas that could use improvement. Some of the pages need editing, and whether The Poker Wiki lacks them entirely or they simply can't keep up with the influx of new pages has yet to be seen. The pages are full of citations, which is a promising sign that the people writing the articles are making sure that they verify their facts. The links between articles are currently largely lacking, which means that when you find something interesting in one article and want to move to the next, you have to do a search for it, rather than simply clicking. With time, this will also surely improve.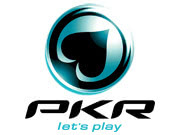 Now that the site has gone live, PKR Poker has released it into the wild, so to speak. According to their press release: "Although initially funded by PKR, The Poker Wiki has been developed as a standalone project. PKR Media Manager Dan Grant explains: "PKR has worked with a team of writers to get The Poker Wiki up and running, but from now on our involvement will be very hands-off. The Poker Wiki's future is now in the hands of the poker community who we hope will pick up the baton and contribute content to help create the world's foremost repository for all things related to poker."
The main page of the site currently features articles on Doyle Brunson and the 2012 WSOP Schedule Announcement, as well as recently added articles on poker strategy, poker terms (like ante, poker dice, and table image), online poker sites, poker tournaments, and professional players. For wiki newbies, the site even offers a Users Guide that tells users how to do pretty much everything they could imagine, so there's no excuse for not pitching in and exploring the site!