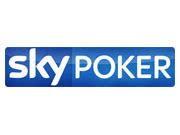 Whether you were playing mini football games as a kid, computer games as you were growing up or on the darts oche or on the snooker table in the pub, the concept of "winner stays on" is one we should all be familiar with. This is where the reigning champion gets to stay in place and all contenders who fancy a crack at the champion need to take him or her on directly. In many ways this is a fair way to do it but if you are in a pub and there is only one snooker or pool table, you may find that the quiet game against your mate may be out of the question.
There is no doubt that the concept of winner stays on adds a little more competition and in some instances, it can be a fantastic way to get more people involved. There is a real sense of excitement and drama that comes along with beating the champion and the longer a champ stays in place, the bigger the excitement and drama will become. This is why Sky Poker are getting fully behind their King Of The Hill promotion which works along the concept of the winner stays on mind-set.
Affordable buy-in attracts players
At 9pm every evening, the King of the Hill event takes place and there hundreds of pounds on offer every single evening. There is a very affordable buy-in of £7.50, which should see plenty of poker players having the chance to get involved. From this money, a fiver is placed into the prize pool of the night, two pound goes to the 8.30pm heads up match which takes place the following evening and 50p is allocated to fees for the tournament.
The major difference of this event and many other events is the fact that the player who wins the tournament gets the opportunity to play the winner of the head to head match from the previous evening. This means a winner one night gets another chance to play for a big prize the following evening. If one player manages to get a strong winning run together, they could be picking up a considerable amount of money over their winning run. If you are the King of the Hill, you may need to clear some space in your evenings to make sure that you are perfectly placed to take advantage of what is on offer.
Anything which is a little bit different is going to grab the attention in the online poker community and this promotion definitely stands out from the crowd. If you love the idea of the winner getting to stay on and always playing for more cash, this is the promotion for you.