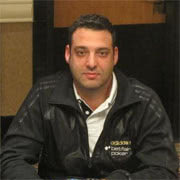 You've got to be in it to win it is something that most people recognise in life. This is true for all events and activities that have a competitive element. While taking part in something to win it is great news, it often means that you have to deal with the heartache of losing out on something.
Then again, the heartache of losing is often lessened when you get a big pile of cash along with it. Money can certainly make a lot of things feel a lot better and for one UK poker player in Berlin recently, the pain of losing will not see quite so bad.
This is because Najib Kamand has picked up a great deal of money over this weekend in Berlin. Things got off to a reasonable start for Najib, based in Surrey when he took part in the €1,000 NLH Turbo game. He finished in 14th place, a reasonable spot and he picked up a decent amount of money for his efforts. A return of close to 3,000 euros is good enough for the weekend but it turns out that Kamand was just getting warmed up for the weekend.
Success follows on from success when you work at it
On Saturday the 20th of April, Najib entered the € 3,000 No Limit Hold'em – Berlin Cup High Roller and as the name suggests there was a lot of money at stake. There were close to 200 players involved in the event and with every player placing €3,200 into the event, there was a total of €564,540 up for grabs. The top 20 positions would receive cash but obviously anyone looking to make a big amount of cash would have had their heart set on the final table.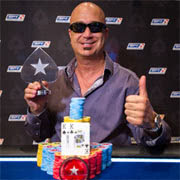 This is exactly what Najib was able to do, just coming up short at the end when he lost out to the winner Micah Raskin. However, there was a three-way tie agreed by the last three players so there was a big amount of money coming the way of Najib Kamand. €105,366 is the sort of prize that will greatly appeal to most players and it make the impressive return for the Turbo game on the day before look like loose change for the UK based poker player!
Kamand also received a huge poker win in 2012 when he bagged $153,578 thanks to finishing fifth in a 1,500 No Limit Hold'em at the 43rd World Series of Poker event which was held in Las Vegas. This means that the player has been able to bag some huge poker prizes in recent times and is definitely the envy of plenty of poker players in the UK and beyond.