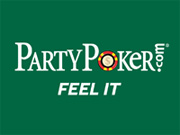 Roll up, roll up, it's time for some thrilling poker action at partypoker, where players can secure packages to this year's World Series of Poker (WSOP) and April's World Poker Tour (WPT) Vienna.
Yes, the poker room is offering players the chance to win incredible prizes that will take them to Las Vegas and Italy, as well as possibly gain entry to the Spring Million promotion that is guaranteeing $1 million in prizes come early May.
That's not all, though, as players can still qualify for the partypoker Card Rush promotion, which will see prizes offered from 10 PartyPoints all the way up to $5,000.
Really, there couldn't be a better time to sign up to partypoker with so much going on, as well as the poker website's normal line-up of events and promotions.
Hurry! Card Rush Promotion Ends Tomorrow
But be quick if you want to win some prizes from the Card Rush offer as it closes at midnight tomorrow ET (Eastern Time Zone, February 28). However, if you do manage to get some play in, you can quickly earn 15 PartyPoints for a card that will include a free gift from among the 1.8 million on offer.
Check out the 'Prizes' tab, then look for 'Card Rush Race' to get going, folks. There are still prizes up for grabs, including entry to $2,000 and $20,000 freerolls, as well as an incredible 25,000 PartyPoints, and even $5,000 in hard cash.
The Card Rush Freeroll Schedule
Friday, March 2, 13:00 ET, $2,000 Card Rush Freeroll; 14:30 ET, $15,000 Card Rush Freeroll
Saturday, March 3, 13:00 ET, $5,000 Card Rush Freeroll; 14:30 ET, $10,000 Card Rush Freeroll
Sunday, March 4, 13:00 ET, $3,000 Card Rush Freeroll; 13:00, $20,000 Card Rush Freeroll
Monday, March 5, 14:30 ET, $7,500 Card Rush Freeroll
Other prizes include as many as 20 Card Rush Race points, which will see the leading 200 earners win from $100 to $9,000, while every 20th placer from 220 up to 2,200 is guaranteed $50.
WSOP 2012 Qualifiers Kick Off
Meanwhile, partypoker's WSOP 2012 promotion kicks off at midnight ET tonight and runs until 23:59 on Sunday, June 17, when players can grab hold off a $14,000 package through satellites that includes the $10,000 main event buy-in and quality accommodation at a top Las Vegas hotel for 10 nights, as well as $2,000 cash to spend.
Each Sunday from 14:50 ET will see a $750 buy-in WSOP Satellite run, which will reward 5% of the field with those incredible WSOP packages.
However, partypoker know that not everyone has the bankroll to afford such a large buy-in, so the poker room are also providing sub-satellites that run daily, from freerolls to WSOP Satellite Qualifiers that cost just $80.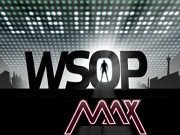 Freerolls to Las Vegas Start Here
The freeroll will see the leading 25 players handed tickets to the daily $2 WSOP Sub Qualifier Speed Rebuy – and thereafter you can aim for a spot in the WSOP Satellite Qualifier as every $80 added to the prize pool provides an entry.
There is also a $4 WSOP Sub Qualifier Speed Rebuy with the same criteria and even a $9 WSOP Sub Qualifier Speed event that will hand out WSOP Satellite Qualifier seats for 10% of the field.
Then, if you are again among the top 10% in this $80 event – which run daily at 14:50 and 19:50 ET, as well as Sundays with a turbo tournament at 12:50 ET – you are in the $750 buy-in WSOP Satellite and just one step away from getting on a flight to Vegas come early July… if you can make the top 5%.
Get on over to partypoker to take a look at their full qualifying structure page for a shot at the big time… and big bucks!
WPT Vienna Satellites Up and Running
Of course, partypoker and WPT Poker are famous for their great giveaways and this is certainly also true of the WPT Vienna promotion that is running right now at the website until 23:59 ET on Sunday, March 25.
If you have your sights set on making it to Vienna's Montesino Casino for the April 10 to 15 main event, partypoker have numerous WPT packages worth $7,000 to give away.
Qualifiers run every day between now and March 25, with freerolls providing the leading 25 players with entry to the $1 WPT Vienna Sub Qualifier Speed Rebuy tournament.
However, players can also buy into the $6 Sub Qualifier Speed event – with both Sub Qualifier tournaments offering seats for each $40 added to their prize pools in the Satellite Qualifier that runs every day.
The WPT Vienna Satellite Qualifiers start at 13:45 and 20:45 ET every day, while there is also a Sunday turbo event. Similar to the above satellites, every $375 added to the prize pool will provide one seat at the next WPT Vienna Satellite.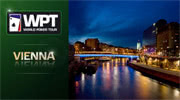 $7,000 Packages to be Won
One $7,000 package is already guaranteed from the $375 buy-in Vienna Satellite that runs every Sunday at 15:20 ET, while each extra $7,000 added to the prize pool also assures places in the main event come April 10.
The WPT Vienna prize package includes the $4,700 buy-in to the main event, as well as six nights' hotel accommodation and $900 to spend.
Keep the faith and maybe you'll be lining up alongside some of the world's best poker pros as they all aim to emulate Dimitry Gromov's success from last year when he defeated fellow Russian Maksim Kolosov in their heads-up encounter to leave Italy with $636,733.
If you are interested, check out the full qualifying structure here and get registered today for an opportunity to face up to the top pros in Vienna.